As a way to introduce our investigation into how the Mandela Effect is integrated in several career industries, we wanted to start by sharing with you what's going on in our very own school! Memories and their unreliability have caught the attention of librarian and IB English teacher, Ms. Wilson! Find out how she's been planning to bring her discoveries right into the classroom:
Audio:
Transcript:
FE: After assessing how you remember your childhood, are your memories based off of more concrete proof, like photographs, or are they coloured by what you've heard from your parents?
W: So when I think about the way my memories are formed, absolutely I think it's not just the memory itself — 'cause sometimes those are really fuzzy — but I remember better things that my parents took photos of, and then told me the stories as I was growing up; kind of reinforcing the memories. This can be problematic I suppose, because the way the stories' are told and what actually happened could be two different things.
W: I know my mum and I disagree about things I distinctly remember happening, but she insists did not happen. So, it calls into question to what extent memories are actually constructed just with our own brains, and to what extent there are shaped by the stories of others… And there's some things that we would rather forget!
FE: How have you educated yourself on false memories and its impact?
W: So yeah, it's problematic for sure. I watched this little clip about this psychologist who implants false memories into subjects' brains: Basically by attaching old memories and then adding — like finding out something that was true about what happened to them — and then adding an extra element that they didn't think had happened. Then through repetition, the subjects eventually agree. So this idea that you can piggyback some sort of different interpretation or different facts, quote-on-quote from the past the way other people saw things. So, when our memories are constructed, it's a big mess.
FE: Yes, we totally agree! Memories can get easily distorted, and we can't always rely on just a person's account without much irrefutable, solid proof.
W: Yes! I go back to my mother, because I can mention a situation and she would just contradict me and say it never occurred. I'm like 'you're gaslighting me!'
Ms. W's Novel Choice for this Unit: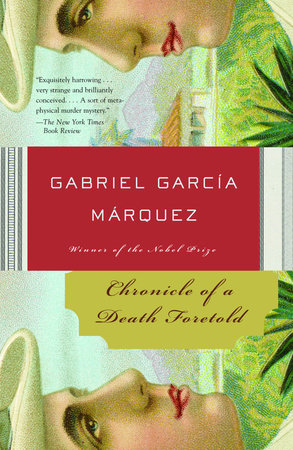 More Info: sparknotes.com/lit/chrondeath/
"Chronicle of a Death Foretold" is a book that describes the murder of a young man, Santiago Nasar, and the events leading to his death. It also follows some of the characters' lives after he is killed.
This story relates to the Mandela Effect in many different ways. For example in the book. There was rumors saying that Santiago Nasar was going to be killed but neither of them knew it was true.
So far, students are asked to write a formal essay on how the narrator is recollecting, researching and representing Nasar's murder; and how they may not be reliable, since most details of the crime were lost.
*Stayed tuned to for updates on how this is connected to the Mandela Effect, by subscribing to this Website down below!